One of the most common concerns among new food service professionals is estimating food quantities for an event. Too little food and the guests will most certainly be disappointed. However, over supplying food will not only be wasteful, but also add in unnecessary expenses. So obviously, getting it right is not only smart, it makes for a good event for attendees and professionals. Many newer professionals forget to take into account that entrée quantities can be reduced when appetizers, cocktails, and desserts are added to the fare.
One of the biggest challenges in estimating quantity is getting an accurate headcount. It seems that anymore, people RSVP yes, but then do not show-up after all. It is not uncommon for sometimes for as many as 50% of those who responded yes…were ultimately a "no-show." However, the RSVP list is still most likely going to be the most accurate means of making an estimate.
When calculating for buffets a good rule of thumb is to go with a factor of three times (servings) the number of guests. Some professionals say that they even use a three factor for sit-down affairs if it is a large group. Even if you back it down to a factor of two, buffets inevitably get multiple visits (or people just pile on more food), so it will be safer to go on the higher side.
In calculating green leafy salads, a safe bet is to use four heads of lettuce for every five guests. For salads such as potato, coleslaw, macaroni, etc. a good rule of thumb is to prepare a gallon for every 25 people served.
On average people eat about 4-ounces of pasta in one sitting if it is being served as an entrée. An adequate side dish serving is around 2-ounces per person. The same 2-ounces per guest is safe bet when calculating most side dishes.
For proteins (meats, fish, poultry) use the following. Each guest should receive about a 6-ounce portion of fish if being served as the main dish. A turkey (18-20 lbs.) will feed around 24-30 people. An 8-pound ham and an average 12-pound slab of beef will serve the same number. Of course, a group twice the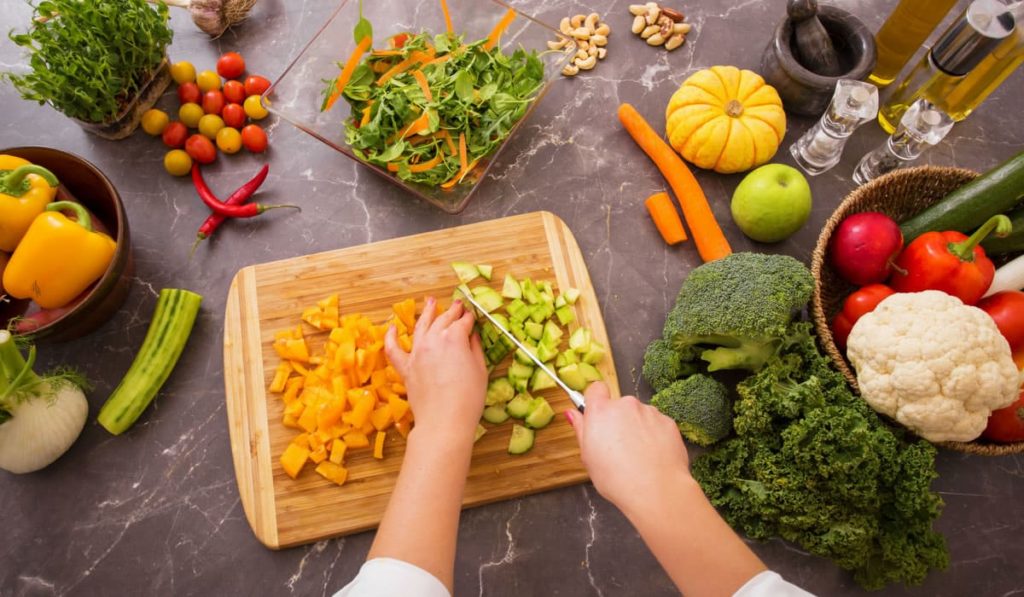 size would necessitate doubling the quantity. Anything in between can be done as a fraction of half or quarters to get a good estimate.
Guests usually consume 2-3 cookies or brownies or small desserts and one serving of cake or pie (per person).
On average, guess consume about one drink per hour. For every 10 guests you should plan on having about 2-pounds of ice available for events that last 2-3 hours. However, quantities should be adjusted based upon the type and duration of the event. A barbecue, tailgating, and other festivities that have less distractions will see potentially more drink consumption than a baby shower, wedding, etc., as a rule of thumb.
Recipe of the Month

Ribs, Ribs, Ribs
Nearly everyone who loves ribs, loves it when the meat just falls off the bone. Here are some recipes that are mouth-watering, "fall-off-the-bone," and are oh so flavorful.
Oven Cooked
Get the oven to 300 degrees (F),
Take a large sheet of aluminum foil, the good stuff (heavy thickness), and place ribs on sheet,
(Optional) If you like, get a dry rub mix and massage the ribs thoroughly (all surfaces) with the rub,
Seal the ribs in the foil, taking care to seal the package thoroughly,
Place on large baking sheet and then place in oven on middle rack,
Bake for three hours,
Once removed from oven, open foil and brush on favorite sauces. Close foil for 5-minutes to let sauce permeate the meat.
Par-Boiled
Place the ribs in a large pot so that they can be completely submersed with water,
Add water to about an inch over the top of the ribs, and add black pepper, garlic powder, and sea salt.
Bring to a boil and cook for 45-60 minutes after pot reaches boiling point,
Remove ribs from pot and place in a glass baking pan – single layer,
Pour barbeque sauce (optional – add BBQ seasoning for a more robust BBQ flavor) over the ribs and brush thoroughly covering all portions of the ribs.
Cover dish with aluminum foil (or lid), sealing dish well.
Bake at 325 degrees (F) for 1 – 1 ½ hours, the internal temperature of the ribs should be 160 degrees (F).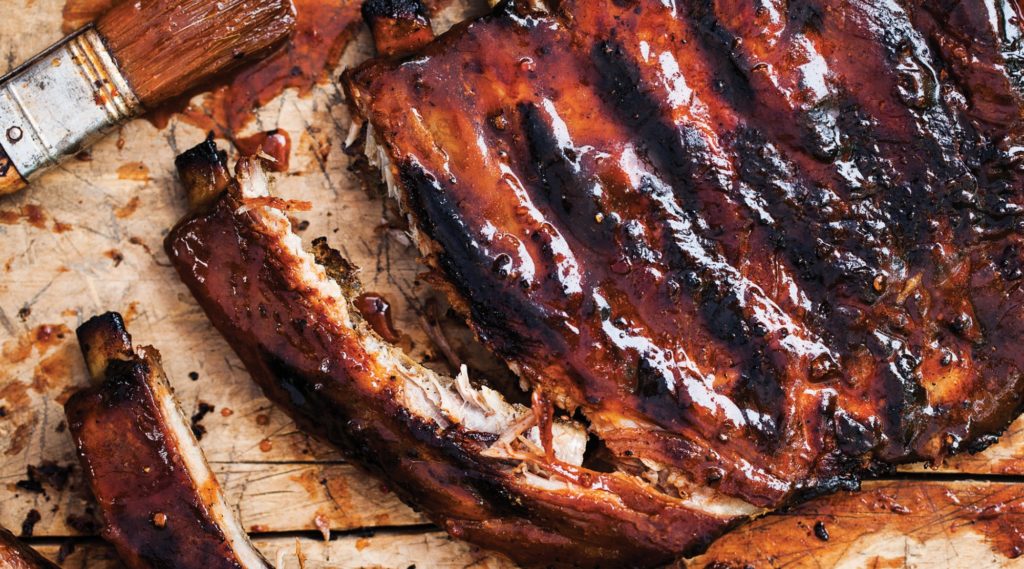 The Mai Tai, the Perfect Drink to Compliment Ribs (for adults)
The translation of Mai Tai means "the best – or out of this world." The drink from Tahiti became a sensation after appearing in the Elvis Presley movie Blue Hawaii– so legend has it. Regardless of its origin, the drink made correctly is a deep amber hue and not too sweet with a pronounced flavor of rum (use a fine quality rum). Although there are some variants, the original recipe is probably still the best.
Ingredients
2 ounces of premium rum (the finer, the better)
½ ounce of orange curacao
¼ ounce of Orgeat almond syrup (check local liquor store, also available on Amazon)
¼ ounce of sugar syrup (2 parts sugar to 1-part water)
¾ ounce of fresh lime juice
Garnish with lime rind and fresh mint sprig
Add all ingredients to shaker and fill with crushed ice. Shake for a good 30-45 seconds. Pour contents of shaker (without straining) into an old-fashion style glass. Garnish, serve, and wait for the crowd to yell "Mai Tai.